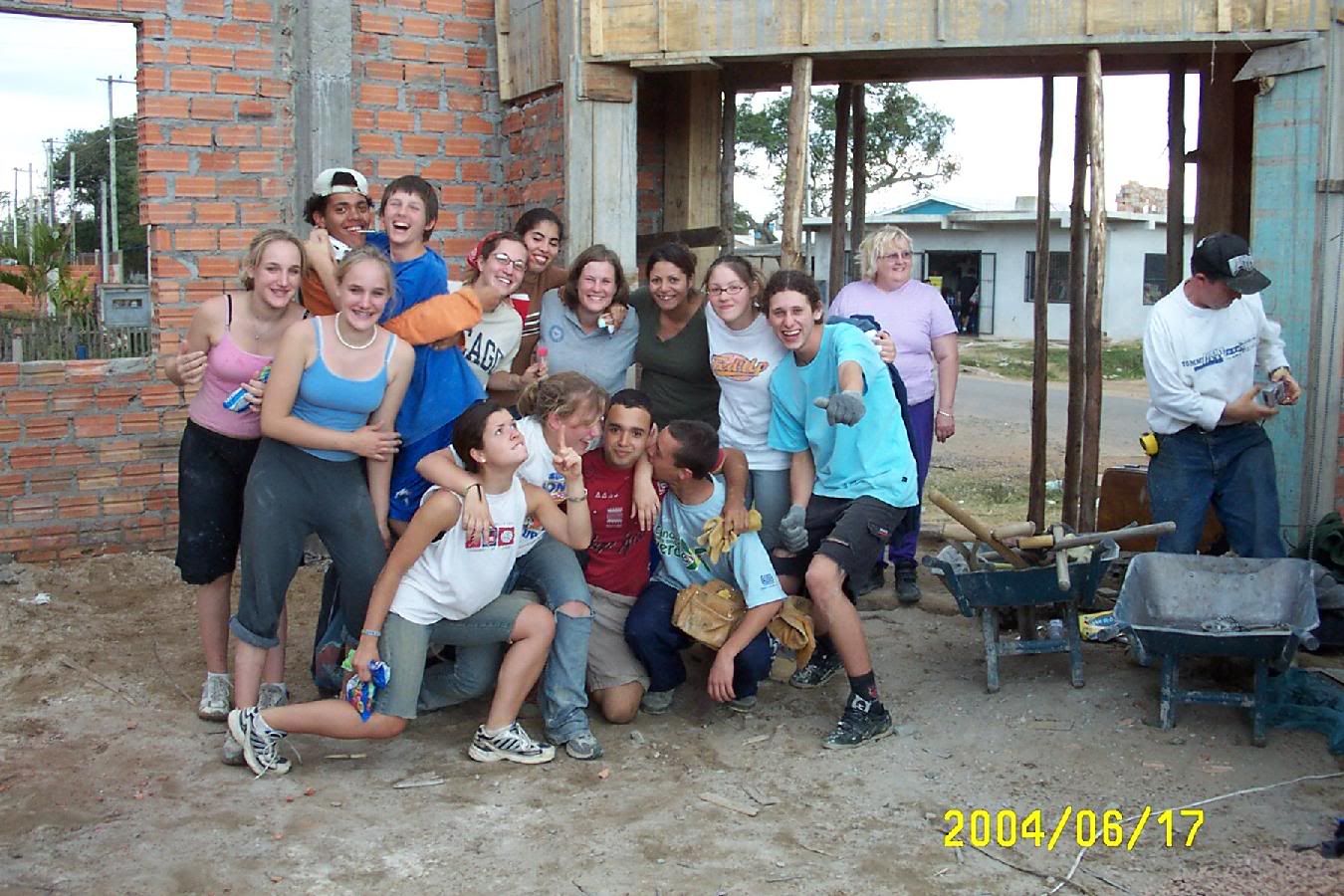 Have you ever had somebody you called Aunt who wasn't really related to you at all? Have there been people in your life that you would say were second or even stand-in family members for you? I know it's a joke within my physical family that I could have and find family anywhere. I went to Brazil this summer and immediately felt the bonds of family there. When I don't have family around college, it's not strange for me to feel these bonds with others instead. These bonds of family are what makes adjusting easier, and what makes life so full of excitement even in the down times.
I was listening to a teaching a few weeks back when Psalms 68:5-6 was mentioned. To be honest, the verses prior were mentioned, but I continued reading and felt an attachment to verses 5-6, which say "A father of the fatherless and a judge and protector of the widows is God in His holy habitation. God places the solitary in families and gives the desolate a home in which to dwell; He leads the prisoners out to prosperity; but the rebellious dwell in a parched land."
How amazing to know that even when we have a dysfunctional family, when we are all alone, God has a family in mind for us. God is on our side, he is merciful, He is caring, and is saving. Who, however, is this family in which He places the lonely? Could it not be the body of the church through whom He works? Is it not others whom He has placed together who have encountered similar situations? How many times have you felt alone and God has brought you to a comforting friend?
I was then later reading Hebrews, which is on of my favorite books, and saw something that'd I'd read often, but never investigated until I saw that it referenced right back to Psalm 68. It says "Let love for you fellow believers continue and be a fixed practice with you [never let it fail]. Do not forget or neglect or refuse to extend hospitality to strangers [in the brotherhood—being friendly, cordial, and gracious, sharing the comforts of your home and doing your part generously], for through it some have entertained angels without knowing it. Remember those who are in prison as if you were their fellow prisoner and those who are ill-treated, since you also are liable t bodily sufferings." –Hebrews 13:1-3
How easily we forget our brotherly bonds in daily life and interaction. When was the last time you looked at the person next to you and fully realized and acted towards them in a way that you would your own family? God doesn't really stress the importance of the family bond in he Bible in the sense of physical family, but will often more fully stress the brotherhood and family that we have in each other, and the importance of living in that family that is headed by God and that, many times thankfully, does not represent or reflect the dysfunction of our own families.